A few weeks ago I had the chance to shoot the annual AARP Inspire awards, honoring "outstanding individuals who are using their energy, creativity, and passion to make the world a better place." This year the honorees included Henry Winkler, Joy Behar, Tony Danza, Elizabeth Warren and Maya Angelou.
The highlight of the night was definitely getting to see Angelou in person. She wrote a new poem specifically for the event and gave an amazing speech when presented with her award.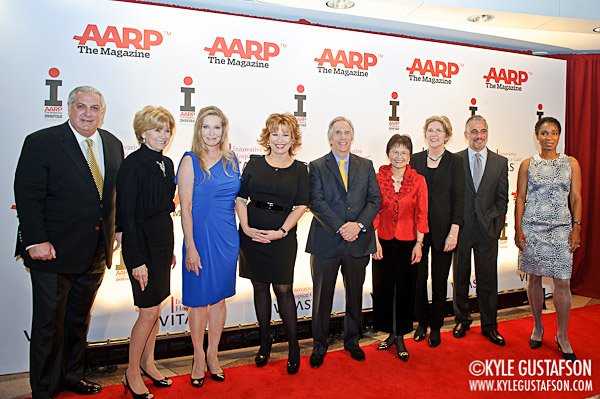 Covering the event was fairly easy. There was a step and repeat during cocktail hour and then other photo opportunities when the honorees received their awards. The event was MC'ed by Jane Pauley. Check out the coverage on Washingtonian.com if you want to see more.