Top Chef All Star's runner-up Mike Iaabella opened Graffiato, his highly anticipated italian eatery, last week on 6th Street in downtown Washington, D.C. A few days before the opening, I was given the chance to meet Mike and check out his new space and some selections from his menu.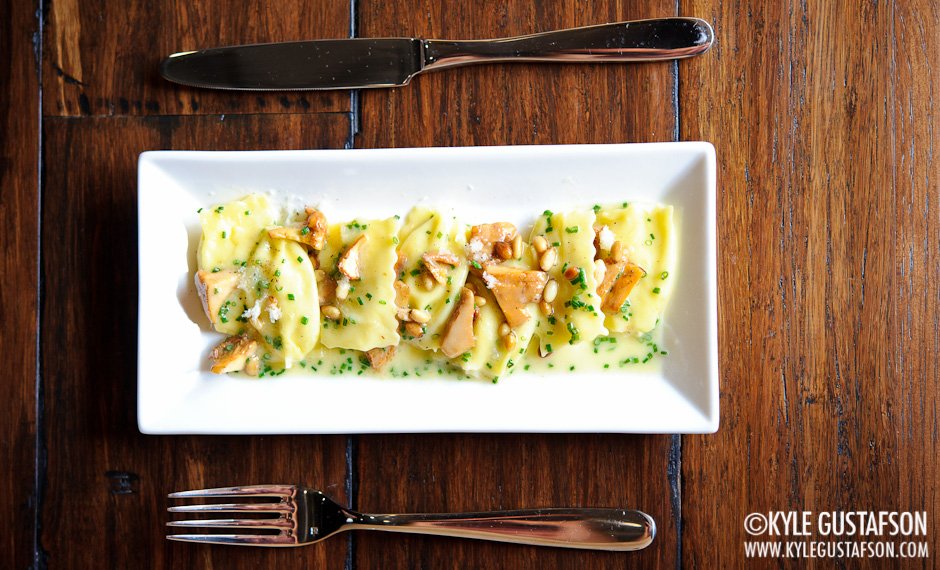 Mike seems like a very laid back guy and I enjoyed chatting with him. I've since been back to the restaurant to sample the menu and I can honestly say it's everything it's cracked up to be. I particularly enjoyed the gnocchi with pork ragu (top image) and the "Jersey Shore" pizza with fried calamari (above). I know reservations are tough, but it's definitely worth the time and trouble.
More coverage:
Washington Post – Mike Isabella's plate of pork-shank ragu with potato gnocchi and whipped burrata had transformed the "Top Chef All-Stars" judges, those made-for-TV snarks, into sycophants.
Washingtonian – We've already been hearing about the 24-seat downstairs bar—where a handful of seats are available for walk-in customers—with its cocktail made of Ilegal-brand mezcal and three-spigot Prosecco tap, the first of its kind in Washington.
Eater DC – Graffiato's menu has a focus on small plates and dishes from the aforementioned wood oven. There are eight pizzas on the menu, including a rotating market pizza, a pizzaiolo's choice pizza and "Jersey Shore" pizza topped with fried calamari, tomato, provolone and cherry pepper aioli.