2011 Gold Cup: USA v. Jamaica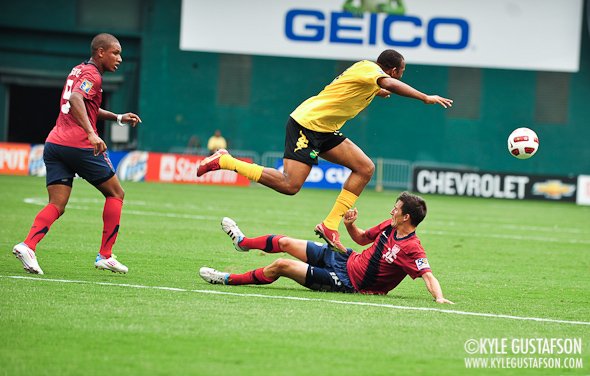 Back in 2003 when I first moved to D.C., I made a pros and cons list for moving here. One of the first thing I wrote down for the pros list was that the US Men's National Soccer Team played quite a few matches at RFK, and I would have a chance to go to them. Little did I know, a few years later I would be an accredited photographer covering the team!  It's Gold Cup time again and once again the USMNT came through D.C.to host a match at RFK. This year's opponent was Jamaica, one of the better team's in this year's tournament. The US was lucky to make it this far and had played some lackadaisical matches but picked it up and got a big 2-0 win.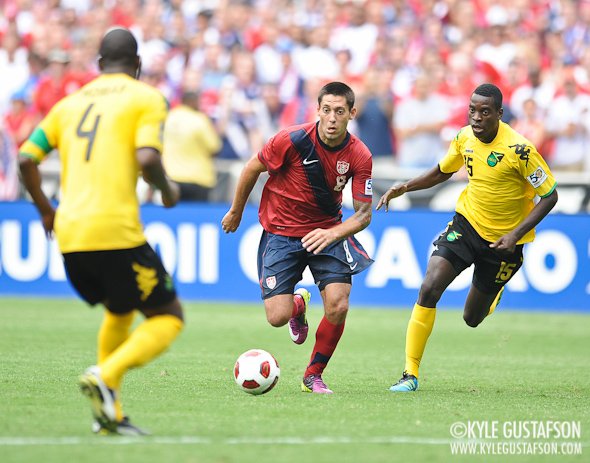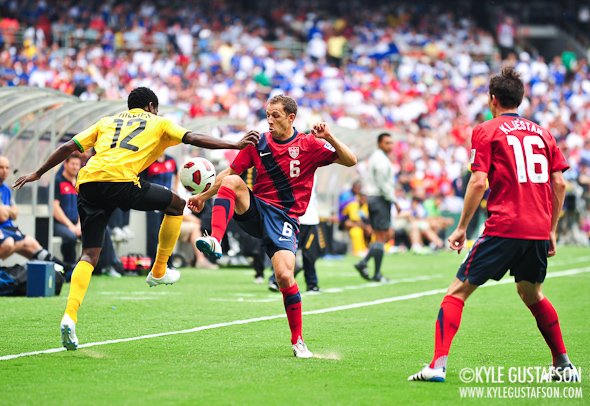 I rented a 400mm lens to shoot this match with. It took a little getting used to, but it was nice to be able to catch some of the action at midfield, as opposed to waiting for the action to get in the final third of the field. And since the match was during the afternoon, there was plenty of light, which let me crank up my shutter speed.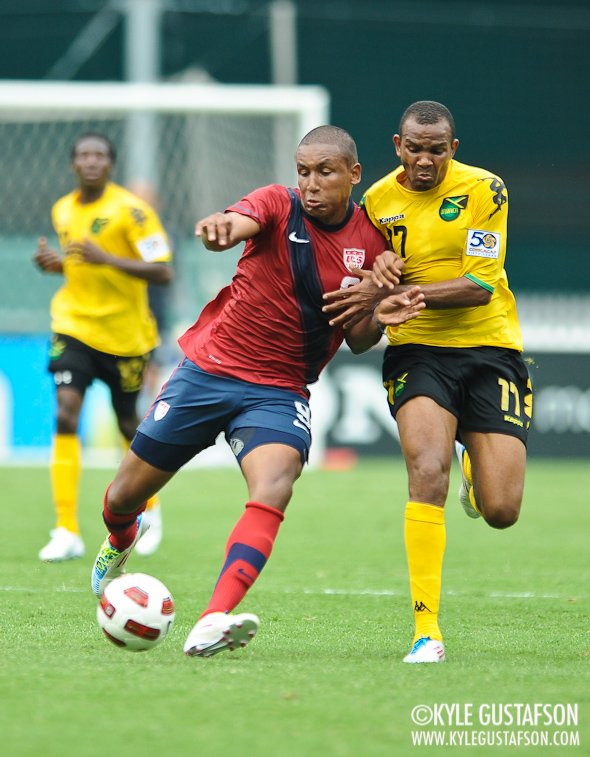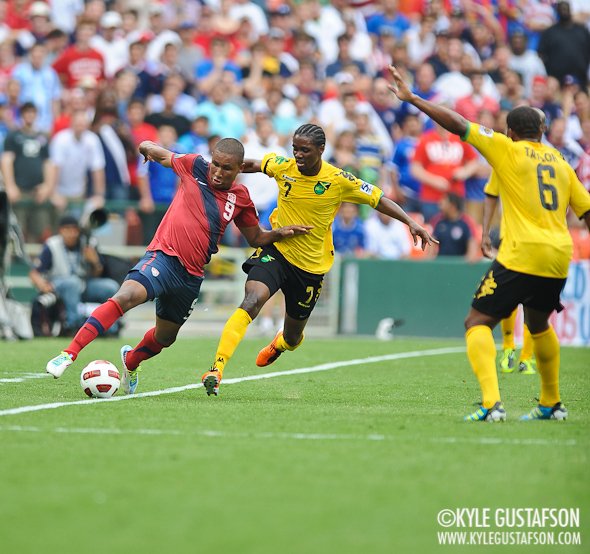 The US went on to beat Panama (the team that beat them in the round robin phase) in the next game to set up a match with Mexico in the Gold Cup Final. Despite taking a 2-0 lead in the first half, the ultimately lost 4-2 and had to settle for second place. Full gallery below: